---
Tabletop Conflict lets you submit and save your own Battle Reports after each and every battle you play within the campaigns and events you participate in. Upload original narrative, photos of your games and armies and links to battle report video URLS.

After each of your campaign battles you will be prompted to enter your Battle Results on the Orders tab, after entering your results you will then be able to upload your Battle Report content by clicking on the Write Battle Report button.
You will be able to return to and edit any battle report you create, and if you miss a battle report you will always be able to go back and add one even if the campaign turn or round has already passed.
---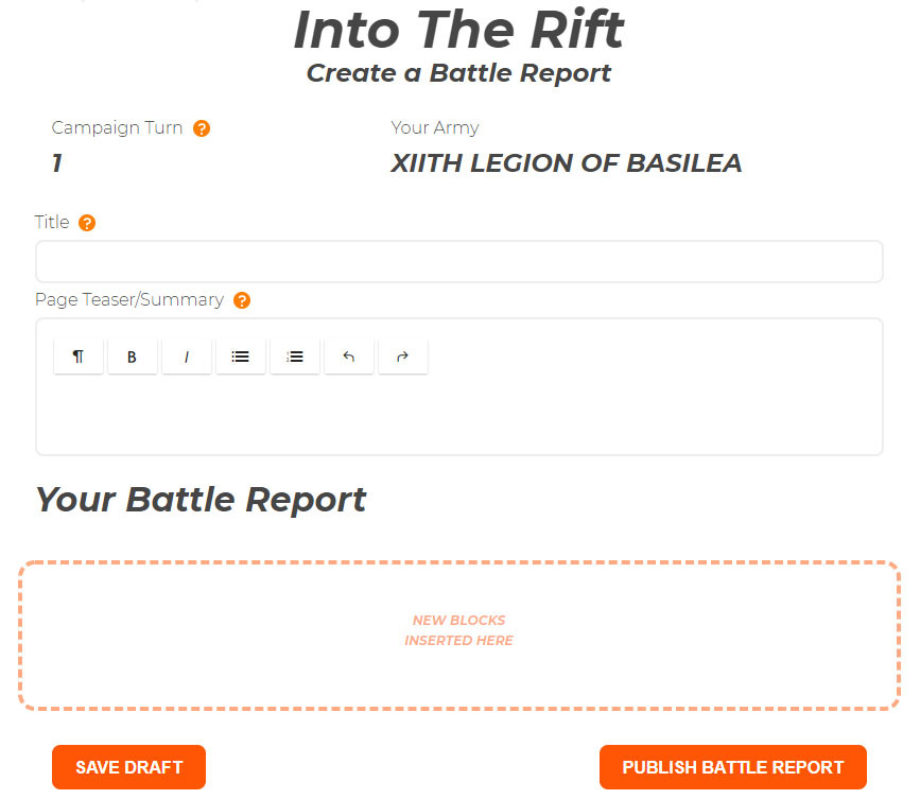 Once on the create a battle report page you will need to select which campaign turn you are creating your battle report for, give your report a title and a brief description in the page teaser/summary box. With all that complete your now ready to build Your Battle Report page.
---

At the bottom of the Battle Report creation page is a "building block" tab. You can Use these toolbar buttons to insert the relevant content blocks into your page. Once selected they will then appear in the page building area above and can be moved by clicking on the arrow icon on the right hand side of the content block and dragging them into the order that suits you.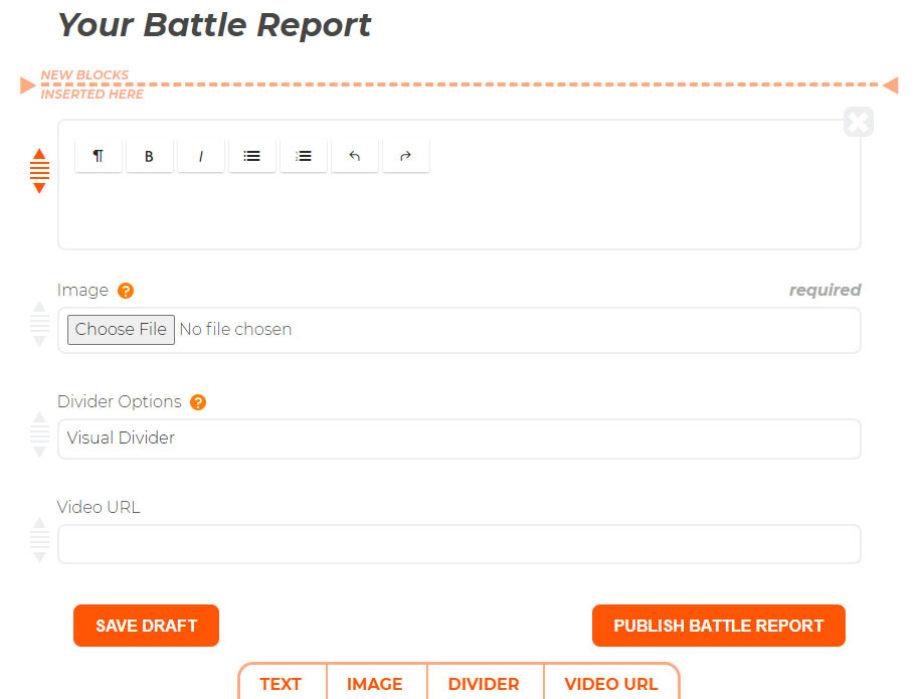 Your page will auto-save throughout its creation, or you can manually use the Save Draft button and come back to it at any time via the campaign's Battle Reports listing page or through your user account page.
When you're happy with your retelling of the epic game played, click Publish Battle Report for the world to see!
---