Account & Campaign Setup Guide
---
You will receive notification of your account being set up and will be prompted to verify your email address when you next visit Tabletop Conflict.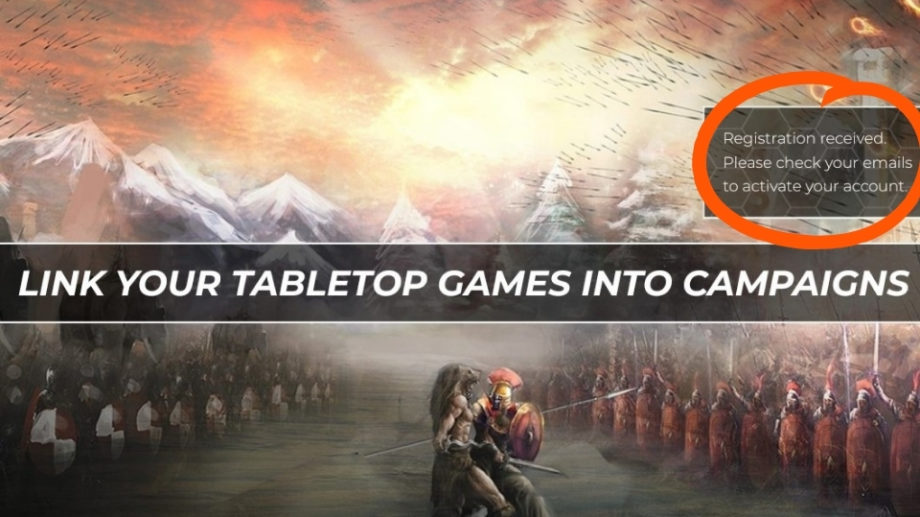 ---
Follow the link in your email, log back in to Tabletop Conflict and go to your account page.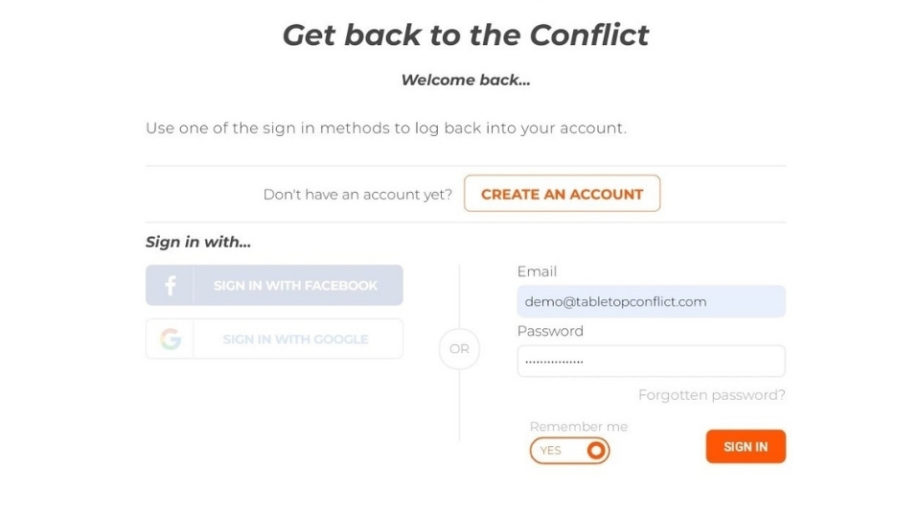 ---
---
On your account page, share the link with the people you wish to participate in your campaign and ask them to create a Tabletop Conflict account.
Click the Create Campaign button to begin.
---
Campaign essentials will cover title and description, total number of players and the number of armies per player, as well as turn deadlines and movement rules.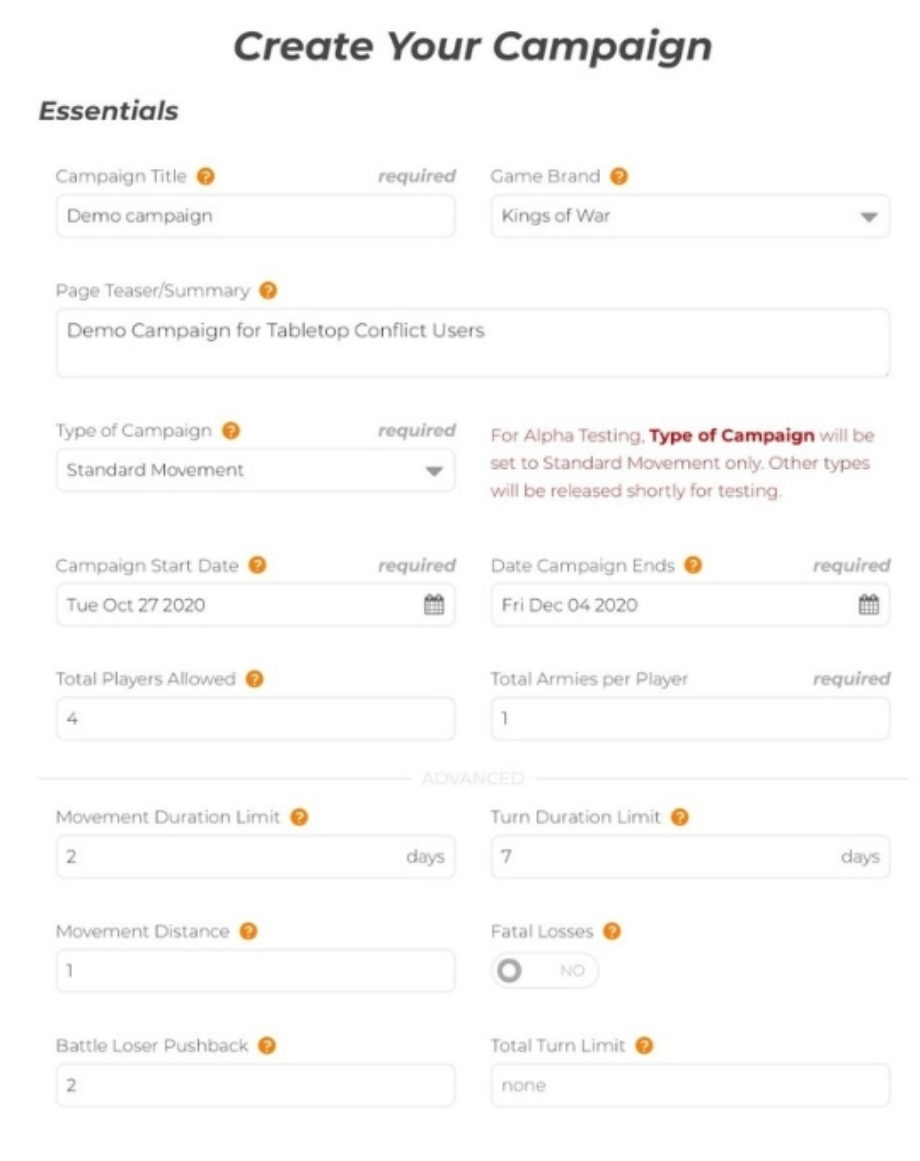 ---
Select which map and campaign size you would like to use, and determine the specific campaign victory conditions.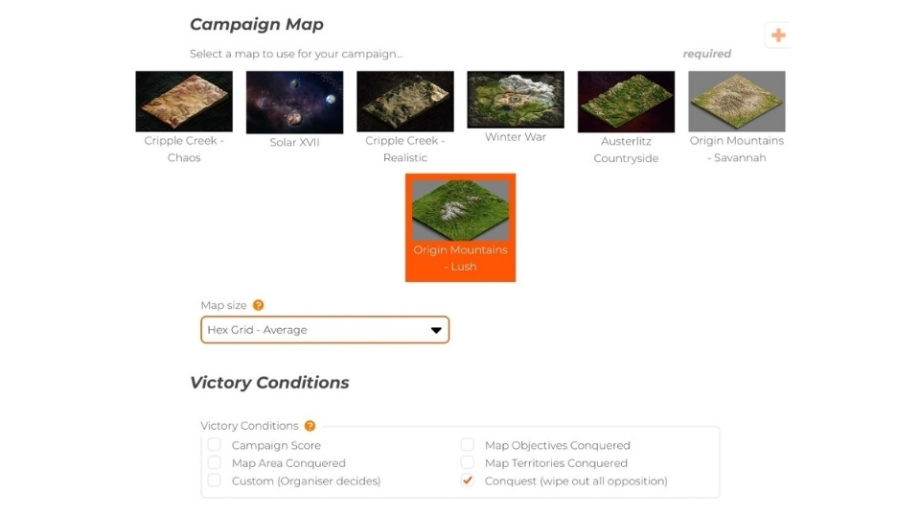 ---
Determine scoring conditions including win, loose or draw points, increasing or decreasing army bonuses and/or location scoring.
---
Add yourself if you wish and Invite players with a Tabletop Conflict user account to join you Campaign.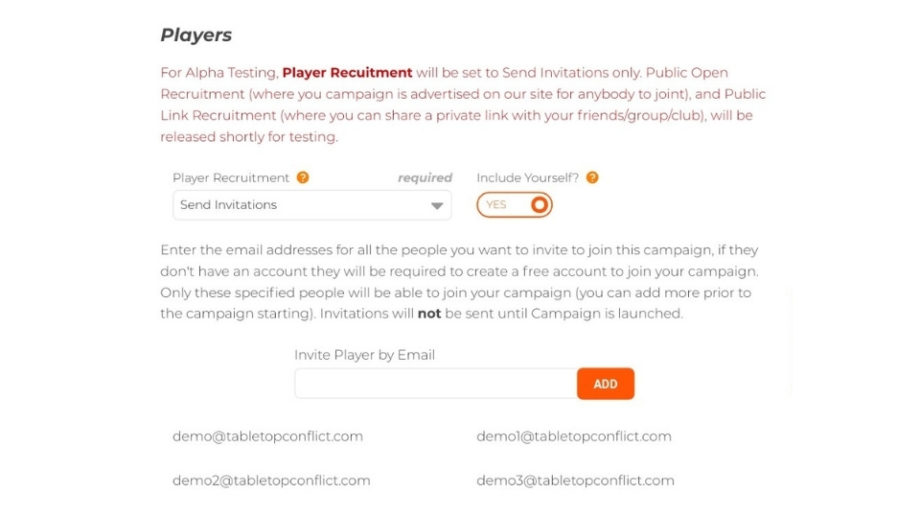 ---
The final section determines total army points and gives you the option to earn additional army points by controlling map areas.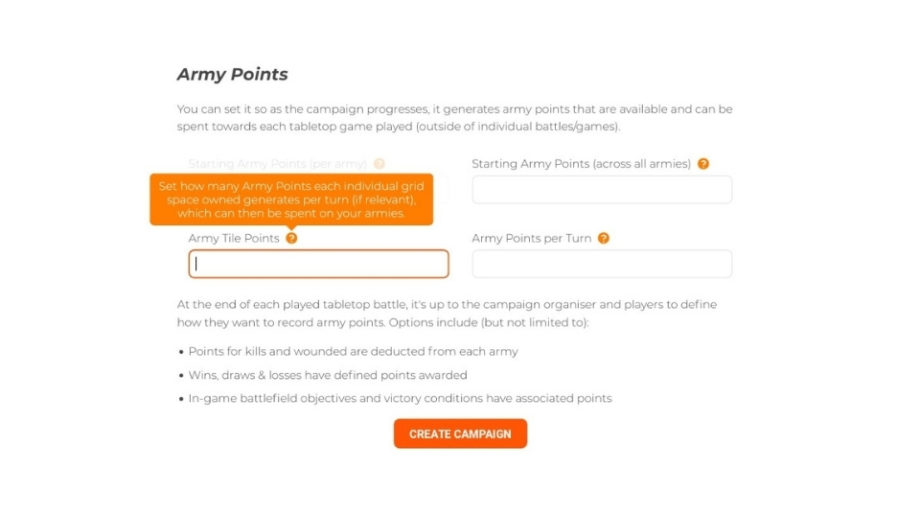 ---
---
---