Development Diary - Player Recruitment
When creating a campaign, there are 3 ways for you to get players to join your campaign:

1. You specify each players email - if they're already registered it will confirm, otherwise they'll be flagged for an invitation as a new player. When the campaign is launched, each player will be emailed an invitation link. You can also add yourself to the player list 😁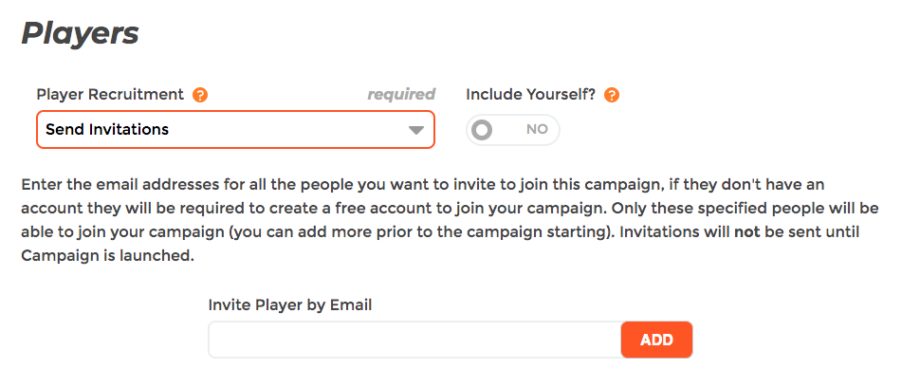 2. You create an open link that you can then share with whoever you like, email it out specifically to friends, share it with your club - you're in control of it. Once players join, you can still validate each to ensure you're happy with all the players that have joined prior to the campaign starting. There's no public visibility of your campaign on Tabletop Conflict until it starts.


3. You create a public link that is shared on the Tabletop Conflict website - you can also share it with friends or your social network, but it will be open to anyone visiting the website. This is restricted to game type, and depending on the campaign mode, can be restricted to geographical location - ensuring only players local to you can get involved. Static campaigns allow players from different geographical areas to play locally, but contribute to your campaign progress.

create a free account or sign in
Once players follow the invite, they're asked to create a free account or sign in, then they'll see more details of the campaign (turn length expectations, winning objectives, etc) and confirm if they want to join your campaign. Once in, you'll get updated on who's joined before the campaign starts.

Unless it's a Static campaign, the recruitment deadline is prior to the campaign start, so that once you know the total players, you can still tweak any settings, change the automated starting locations, adjust balance and handicaps if necessary - then you're good to go!
Let battle commence!